The SET 2015 organisers are working closely with Experience Nottingham www.experiencenottinghamshire.com to put together touristic options, visits to various places of interests and to ensure that conference delegates, partners and guests have a memorable time whilst in Nottingham.
Sustainable Buildings Tour
Thursday 27th August - 3.30 - 5.30pm (free of charge) – places are limited - first come, first served
A visit to the University of Nottingham - Jubilee Campus, University Park, Creative Energy Homes
Please ask at the SET 2015 conference registration desk.
Malt Cross Café Bar/Tour
We have tours running at 2pm on the 26th and 27th. They can be booked online
26th August - https://maltcross.churchapp.co.uk/events/lyw1tfcf
27th August - http://www.maltcross.com/events/27/08/2015/malt-cross-tour
Come along and join a guided tour of the Malt Cross music hall and the old sandstone caves below. This tour will give a behind-the-scenes look at the vibrant heritage of the site and the people who helped make it one of Nottingham's most notorious music halls.
Nottingham Castle
Historic site at the heart of the Robin Hood legend and starting point for the English Civil War. Situated on a high rock, Nottingham Castle commands spectacular views over the city and once rivalled the great castles of Windsor and the Tower of London.
Adults £5.50
Concessions (under 16s, over 60s and students) £4.00
Under 5s free
Family ticket (2 adults and up to 3 children) £15
City of Caves
Discover a hidden world beneath your feet underneath the streets of Nottingham. Explore original sandstone caves on actor-led tours with our friendly characters Archie and Annie the Archaeologists, or wander through at your own pace with our fantastic audio tour.
Adults    £7.50
Children £5.50
Concessions £5.50
Wollaton Hall
Spectacular Elizabethan Mansion and Deer Park set in the beautiful suburbs of Nottingham. Now a prominent Grade One listed building, the stunning Hall houses the city's Natural History Museum along with reconstructed room settings. The hall was used as the setting for Wayne Manor in the 2012 Batman film, Dark Knight Rises.
Admission is free for all
Newstead Abbey
A beautiful historic house set in a glorious landscape of gardens and parkland within the heart of Nottinghamshire. Founded as a monastic house in the late 12th century, Newstead was home to the poet Lord Byron between 1808 - 1814. Inside the Abbey there is much to explore including Victorian room settings, and the poets private apartments. The gardens and parkland at Newstead Abbey cover more than 300 acres with paths that meander past lakes, ponds and waterfalls.
The charge for visitors is just £6 per vehicle. This includes entry to the grounds and gardens at Newstead Abbey and covers all passengers within the car.
Entry to the House is available on Saturday and Sunday afternoons, 12noon - 4pm for an additional £5 per person and £4 for children (14 and under).
Visitors entering the park and gardens on foot or by bicycle are charged £1 per person.
Gardens only visitors can still access the Cafe at the Abbey.
Galleries of Justice
England's history of Crime and Punishment is a shocking one. As are the sinister and grim stories of Nottingham's own outlaws which are brought to life in the building where they were judged, imprisoned and executed. We are the only museum of its kind in Europe, home to the Villainous Sheriff of Nottingham and the only venue where you can discover Nottingham's horrible history!
Adult: £9.95
Child/Concession: £7.95 (children are classed as 5yrs – 15yrs.  Children aged 14yrs or under must be accompanied by an adult. Under 4's are free of charge)
Family ticket:  £27.50 (2 adults and 2 concessions or 1 adult and 3 children).
Nottingham Contemporary Art Gallery
Nottingham Contemporary, designed by the award winning architects Caruso St John, is one of the largest contemporary art centres in the UK.The venue has four galleries lit by 132 skylights, a performance and film Space, a Learning room, The Study, The Shop and Cafe.Bar.Contemporary. The gallery runs a range of special events and children's workshops.
Free Admission
Lost City Golf
The first indoor course of its kind in the East Midlands will give intrepid pioneers of all ages the opportunity to test their mettle at the state-of-the-art adventure golf complex. The Lost City features two 18-hole courses with dramatic interactive features such as talking Inca statues and musical landscaping.
18 Holes Golf
Adventurers (6 and over) £7
Young uns (5 and under) £3.50
Family ticket £22.50
Students (Mon, Tues, Wed) £5*
Senior citizens £6
Early bird (before 12noon) £5.50
The Nottingham Experience
The Nottingham Experience was founded in 1989 and its main aim has always been to ensure guests coming to Nottingham have a memorable time whilst here in our beautiful city and surrounding countryside by providing a unique 'Red Carpet' service to visitors whether on their own or in large groups or as corporate guests.
www.thenotinghamexperience.com
'Forgotten Nooks and Crannies' walking tour that takes around 90 minutes and covers all the most interesting areas of historical value in the city centre @£7.00 per person, minimum of 12.



The Castle and Robin Hood Tour
Mobile tours. Parties of 1-6, 1-2 hours £45 per hour (minimum of 2 hours); 3 hour tour £40 per hour; over 3 hour tour £35 per hour. This is per group.
The Royal Tour of Nottingham
Sherwood Forest and The Major Oak Tour
The Byron Tour & Newstead Abbey
The Sportsman's Tour Including Trent Bridge and The City Ground
Coach tours:  1-3 hour tour of the city £3.50 per person (minimum of 25); over 3 hours £5.50 per person (minimum of 25).
All prices do not include admissions or car park charges.
The Nottingham Ghost Walk
In the shadow of the Castle, in a graveyard, and underground in the living rock, we weave our web of chilling tales. Rich and poor, noble and treacherous, young and old, Nottingham's ghosts all await you (quite literally – there have been many ghostly sightings on our tours). Ghostly screams, gory executions, haunting history, they are all grist to our ghoulish mill.
DURATION: About 1 hr 15 mins to 1 hr 30 mins (total distance walked - about ¾ mile)
COST: £6 adults - £3 children (under 12).
Family ticket: 2 adults & 2 children - £15 total.
(Broadly suitable for children of 9 or 10 yrs and above).
Nottingham Ghost, Guts & Gore Tour
Join Nottingham ghost Ezekial Bone as he haunts the cobbled streets of the atmospheric Lace Market, telling frightful tales of Guts & Gore. Stand where horrible history happened and listen to true tales of murder, hanging, grave-robbing, misery and mayhem that took place in Victorian Nottingham.
Fancy tales of corpses being uprooted from their graves in the churchyard? Hear how Lord Byron quenched his thirst for the macabre with a monks skull. Can you imagine the time when hundreds of people turned blue and squirted themselves to death? Become part of the baying crowd and bear witness to the last public hanging on the steps of the Old County Gaol. Great family fun… especially the tale about the dismembered boy. That's my favourite one.
This unique dramatic storytelling tour, shrouded in the gothic tradition, gives eye-witness accounts of the terrible truth of life and death in old Nottingham town.
Private tours available to suit, subject to minimum numbers and fee.
Nottingham City Tours
Tours depart at 12.30pm every Saturday and Sunday* from outside the Nottingham Tourism Centre. Tickets can be purchased in advance at the Nottingham Tourism Centre or online www.experiencenottinghamshire.com
Nottingham City Tours will lead you through the streets of Nottingham for a detailed 90 minute walking tour of the city, taking in the main places of interest.
The tour begins in the Lace Market, taking in the sites and culture of the Adam's Building and St Mary's Church, before leading to the iconic Galleries of Justice, Pitcher and Piano, and the Nottingham Contemporary.
Discover places you never knew in Nottingham, including houses on High Pavement to Castle Gate, and passing by the infamous Paul Smith shop. The tour also includes the sites of the Nottingham Castle, history about Ye Olde Trip to Jerusalem, Byron's house, and the Cathedral, and many more!
You will finish your tour of Nottingham at the Market Square alongside the Brian Clough statue and the Council House, making a full circle of the city and discovering a wide range of things you never knew existed on your doorstep.
A perfect tour for locals and tourists alike.
Sherwood Forest National Nature Reserve
Legendary home of Robin Hood and an awe inspiring nature reserve of ancient oak trees. The largest and most famous of these is the Major Oak - linked throughout the world to Sherwoods legendary hero Robin Hood.
At the entrance to the country park is Sherwood Forest Visitor Centre with an exhibition on Robyn Hodes Sherwode, two shops and the Forest Table Restaurant
 (Admission is free).
Attenborough Nature Reserve
Attenborough Nature Centre is an eco-friendly visitor attraction surrounded by the tranquil waters of the beautiful Attenborough Nature Reserve which is managed and operated by the Nottinghamshire Wildlife Trust. Visitors can walk around the network of paths enjoying the peaceful landscapes and learning about the flora and fauna which have made Attenborough a favourite place for visitors for many years.
Parking £1.50 donation
Adrenalin Jungle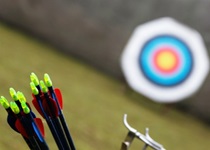 Set in 150 acres of Sherwood Forest the Adrenalin Jungle is hard to beat, we caters for all event types, whether its a fun day with friends, stag and hen do or a corporate day out we have the activities and facilities to ensure your event is a resounding success. So to get the adrenalin pumping on Quads, Paintball, Mud Buggies, 4x4, Assault Course, team building and much more it has to be the adrenalin jungle Nottingham's largest outdoor activity centre.
Example of Activities and Rates:
Archery in Sherwood Forest: £20.00pp
Falconry Experience: £45.00pp
Quadbiking: £32.00pp
There are a range of activities to take part in at Adrenalin Jungle.
More prices can be found online at http://www.adrenalinjungle.com/home.aspx
Shopping
Nottingham's reputation for independent shops, vintage fashion, big name retailers and lively markets make it the perfect destination for shopping.
The compact city boasts pedestrianised streets and an excellent public transport system which means it is easy to get around. As you explore you will discover top fashion brands like Paul Smith, Vivienne Westwood and Cath Kidston as well as fabulous independent boutiques.
INTU Victoria Centre - http://intu.co.uk/victoriacentre/stores